Religious Debates: To Engage In Them Or Not - Pastor Poju Oyemade Weighs In
gospelnaija

Host
3 years 5 months ago
#5882
by

gospelnaija
Earlier today, Poju Oyemade, Senior Pastor at Covenant Christian Centre, shared his opinion via his Facebook page on the issue of Religious Debates. Some, including me, have thought it's advisable to avoid such debates, especially has Apostle Paul instructs, "Don't have anything to do with foolish and stupid arguments, because you know they produce quarrels" - 2 Timothy 2:23. But if we put the emphasis on "foolish and stupid arguments", I think I'd have a change of mind. Who am I even kidding? I enjoy religious debates.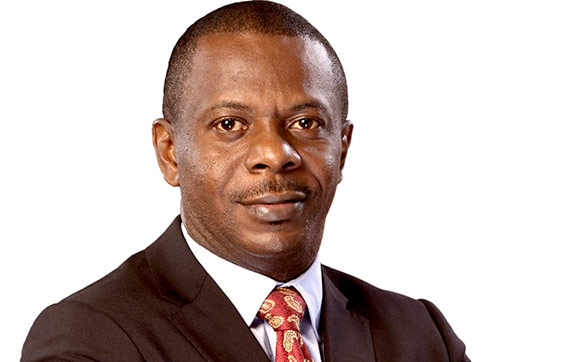 Let's see what Pastor Poju says,
"On the matter of doctrinal debates and unanswered questions in people's hearts.

Someone asked me, "What do you think about the sudden upsurge of doctrinal debates in the Body of Christ" my answer was "nothing wrong with it so long as it is void of insults, name calling and accusations that may later on found to be completely wrong. I cannot deal with those who insult elderly people"

Doctrinal debates are good if you are sincere. When people ask me questions about what I teach, it helps me dig deeper into the scriptures and affords the Holy Spirit the chance to deepen my knowledge of the Word of God. It is a very rewarding experience when done in good faith.

Some of the most powerful books on divine healing were written at a time when public healing of the sick wasn't accepted in the generality of the Body of Christ. Thinking about it, I came to the conclusion that the "debate" was what deepened their knowledge of the Scriptures.

Some of the people who resisted things like speaking in tongues and other manifestations of the gifts of the Spirit especially the healing of the sick were the finest theologians in their day. To answer them successfully and to dissolve the doubts created in people, the teachers of these truths had to dig deep into the scriptures and show things from the Word that will convince anyone who was sincere that these things were so. Reading some of these materials today, one will wonder how they saw those things.

The wealth of the knowledge in our Christian heritage came out of such encounters. A lot of the things we read in the letters of Paul today came as answers to the questions raised by false teachers in his day.

It is, however, improper to use unseasoned words or to say things in the public space about the characters of people that are unfounded that is no longer seeking after knowledge, that is hate.

The major thing which I told the person was this, a lot of the people who are raising questions today if you notice are long-standing Christians. Some have been in the faith for over 25 years. That should send a deep message.

Their voices( those void of foul and insulting speech) should not be misconstrued. They are not in rebellion. The issue is they need answers to some questions they have had in their hearts and they have had them for a very long time. Even when they "served" faithfully those questions were there. What happened is they found no outlet to sit with saints asking these questions that lay deep in them and then get the answers.

Discipleship at the small group level was largely removed from the experience of the word of faith/charismatic movement so people continued in the collective without having their questions answered. When people have questions and they don't get answers their mental allegiance to the movement comes under threat.

I once read this statement from a Jewish book on how they acquire knowledge. I found it consistent with Scripture and it explained Jesus sitting in the Temple among rabbis asking questions and getting answers as he learnt the scriptures.

"The Jewish religion focuses on the individual and his or her own spiritual exploration and journey. It is therefore important that Jews are involved in spirited discussions and debate about the various stories and laws in their religious texts as a means of forming a personal and intellectual attachment to their religion. Jewish teachers encourage questions as a way to get closer to one's faith"

Luke 2:46
And it came to pass, that after three days they found him in the temple, sitting in the midst of the doctors, both hearing them, and asking them questions.

We see that His learning experience had two elements in it, listening and asking them questions. When people listen, questions arise in their hearts, now it's important that the individual learns to take those questions to God in prayer and search the scriptures for clarity.

We also need to cultivate strong discipleship programs where knowledge is transferred to faithful men who will allow it to move through the layers of the Church until everyone knows the reason for his or her hope."
- Poju Oyemade
What do you think? Should we engage in Religious Debates or Avoid them entirely? Share your opinions in the Comment/Reply Box
---
GospelNaija! 100% Gospel 100% Nigerian
Please Log in or Create an account to join the conversation.
Forum Access
Not Allowed: to create new topic.
Not Allowed: to reply.
Not Allowed: to edit your message.